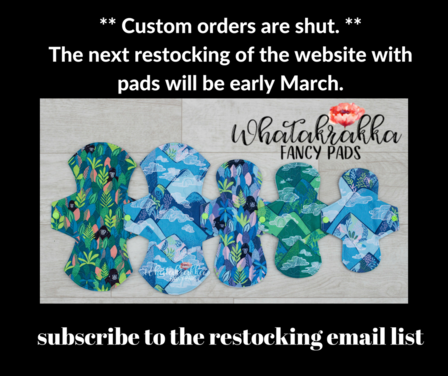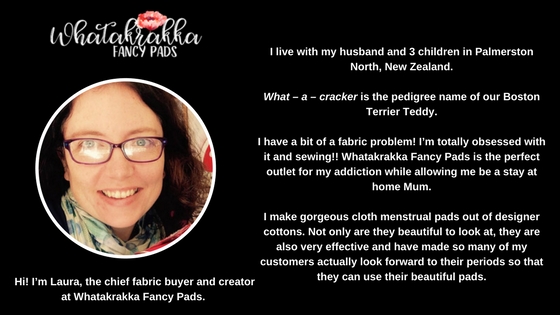 Welcome to Whatakrakka Fancy Pads where you will find handmade and gorgeous
cotton and bamboo cloth menstrual pads.  I use fun cotton prints to make sanitary pads that will make your period a more eco friendly, pleasant and even fun time of the month. 
Not only will you be removing nasty chemicals from your life, you will also be saving yourself money in the long run and you may even find yourself looking forward to your period so you can use your beautiful pads.
Get your reusable menstrual pads sorted - order from our gorgeous range.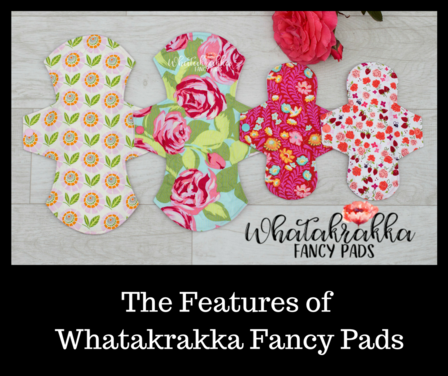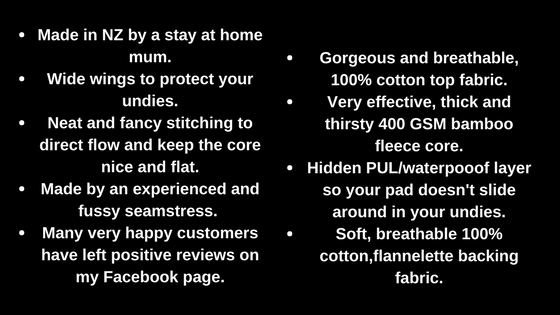 Please subscribe to my mailing list here. I will send you an email a few days before each restocking is due to take place.
Toothbrushes, Fancy Cloths and Fancy Bags are still in stock.
The last restocking was 6/12 and sold very fast!
Next restocking will be March after I have had time to sew a new stack of pads once our children are back at school.
Custom orders are shut.
Subscribe to get emailed before the next restocking.